View the video on YouTube here. View membership options here.
This program is now the #1 Personal & Professional Development Program at the Monash Business School, Australia's largest business school! 100% of all new students, that's 4,500 undergraduate and postgraduate students now have access to the program.

You too can obtain the same benefits as those whom have completed the program.

And here's why they loved it (and why you might too):
It gives you:
  A structured, proven approach to creating your dreams, hopes and desires.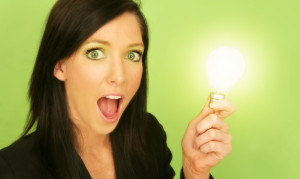 A pathway to enable you to create the success you want.
  An easy-to-use process that you will use for the rest of your life.
  The ability to get ALL aspects of your life on track.
  Superb clarity about what you want from life and how to achieve it.
  To be more planned and not reactive.
  Access to other like-minded people who are sharing exactly what they are doing to achieve it.

Hi! I'm Gary Ryan, Founder and Creator of Yes For Success.
And yes, Yes For Success really has been tested with over 8,500 people who have attended live seminars of this program since 2007. Their lives are measurably different:
"This is exactly what I needed to kick off the second half of semester one and also to start thinking of my future. The elastic band of life really opened my eyes to how I should effectively set and enact my goals."

Paolo De Leon
"Love the way Gary delivers his subject. This is 100% useful to me. Love this course. Never had any idea of my success plan. Thanks to Gary as I have a clear success plan now."

Ajay Carki

"I found the session to be very motivational and informative. Gary is a great presenter and facilitator who is obviously very passionate and an expert in his field. I am very glad I overcame the resistance to attending and now have some work to do to put my plans into action – Thanks! I will recommend this program to others!"

Joel Graham

Great advice in helping dreams become reality! Thank you so much for saying things I've been searching for but never knew how to start.

Alice Kim

"This program has allowed me to not be afraid to implement my plans for the future. I have learnt the importance of a plan and how important it is to review the plan regularly."

Feby Priscilla Wijaya

"It is not only motivational but also taught me how to implement practical solutions to achieve/reach my dreams."

Annabelle Choi

Even Better, Research Supports The Yes For Success Program
Harvard University researchers Boris Groysberg and Robin Abrahams have recently released the findings of their research that involved almost 4,000 executives worldwide. Their article (Harvard Business Review March 2014 p.p. 58-66) identifies key factors that are addressed by the Yes For Success 10 Module Program. Here are some of their key findings with the corresponding Yes For Success Module(s) that address each finding:
Define Success For Yourself

–

This is what the Yes For Success Program is about

and specifically it is in

Module 5

you get to put your definition down on paper

Managing Technology

– One of the Bonus programs inside the Yes For Success Platform is the 21 Module Yes For Career Success program where several modules are dedicated to helping you better use technology in the context of managing your time and achieving high performance

Building Support Networks

–

Module 2 of the Yes For Success program includes a section on identifying your Personal Success Team

, which is 100% about creating a support network

Traveling or Relocating Selectively

–

Module 5 includes a section that helps you to find the role that travel will play in your life

, including the possibility of having multiple 'homes'

Collaborating With Your Partner

–

Modules 2 and 5 address this issue

, as does the specific actions that you identify in Module 8. If you don't have a current partner, but want one, Yes For Success can help with that issue too (we have had weddings happen as a result of people executing their plans – including actions to find love!)
There Are Multiple Routes To Success –

once again all 10 Modules re-enforce this concept

, while enabling you to follow a simple step by step process to identify your own answer and route to success. In addition, while everyone's route to success is unique, it doesn't mean that you can't learn from the success of other people – Yes For Success is a community where members share their strategies that are enabling them to create success

Life happens –

Module 9 includes a section on what to do when 'life happens'

and things get in the way of you executing your plan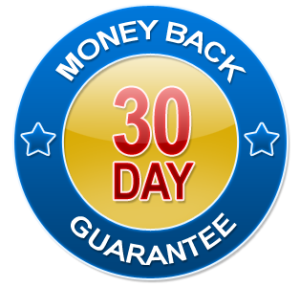 My own experience of facilitating the Yes For Success Program is that it works. The seven key points identified in the Harvard research are all addressed through the program. I am so confident that the modules work that I guarantee them – if within 30 days of starting your program you don't believe that it is working, I'll refund 100% of your investment. No questions asked. So this life changing, in fact life creating opportunity is risk free. Join us now!
Why was Yes For Success created?
Yes For Success is the online version of the live Yes For Success Plan for Personal Success® program – with some extremely important benefits. Firstly, being an online platform means that you have the opportunity to check the material in the program as many times as you like. You also have the opportunity to update your plan as many times as you like. Folk in the live programs don't have the opportunity to press Pause, Stop, and Play – not like folk in the Yes For Success membership community can! Just like participants in the live seminars you have access to me – you can ask questions directly to me during the live member only online seminars. Additionally you can also ask members about how they are implementing their own strategies for success and this information, quite literally is gold in terms of helping you to work out and then carry out your strategies for success!
In addition to the above benefits, folk like you have asked me to create an online version of the program for years. Yes For Success is my response to those requests and I am delighted to be able to offer this exciting, life clarifying opportunity to you!

What does Yes For Success cost?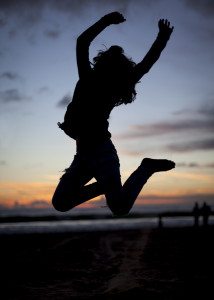 When program participants in the live sessions have been asked what implementing their plans would be worth to them, they reply:
"An enormous amount!" – Brett Van Duppen

"Invaluable!" – Kelli Bradford

"More than anything else!" – Steven Lian

"Priceless!" – Girish Aubeeluck
"Happiness, fulfilment and respect of others" – Daniel Clifford
Now you'd reasonably expect to pay from $1,900 to $2,800 for access to programs like this (and as you know, many cost much more than that!) that will enable you to:
Identify the success you want

Identify what you need to do to create the success that you have just identified

Have ongoing support and access to like-minded people who are sharing exactly what they are doing to create their success
Yet you are able to get Yes For Success membership right now for the rates quoted below. Their are no hidden fees, no 'upsell', just pure gold in terms of the content. 
There are three payment options available (taxes are included in the rates below for Australian residents):
$66 per month (for a minimum of 12 months)


$396 for a 12 month membership

$497 for a 24 month membership
Our Best Value membership equates to less than $21 per month!
What you will receive for your membership is:
Access to the Yes For Success content and course material
Downloadable videos, ebooks, tools and templates to enable you to create the success you want
Access to member only online events that give you support during the development of your plan as well as during     (most importantly) the execution phase of your plan
The entire 21 Module Yes For Career Success program which is based on my book What Really Matters For Young Professionals! as a BONUS program!
The entire Beyond Being Good Video Series (26 episodes)
I highly commend Gary Ryan's Beyond Being Good video series to people who already are in senior management and leadership roles, to those you are coaching others and to those who starting their personal leadership journeys. The value and strength of Gary's style is his messages are conversational, simply expressed and succinct while at every step meaningful and empowering. You are strongly encouraged to consider this video series as a primary tool as you develop your personal leadership style and brand.

Malcolm Deery, Group General Manager HSE, Programmed Group
Other special bonuses and content that are all designed to enable you to create Life Balance and Personal Success

 Check out your membership options here.
Is Yes For Success available for Corporate entities?
The simple answer is "Yes". Please email yesforsuccess@orgsthatmatter.com to arrange a demonstration of the platform. License fees will depend on volume and will be determined through the negotiation process.
Can I access Yes For Success now!
Yes! To access this system please click the Register Now button below to start creating the success you desire!