View a short YouTube video that explains the Yes For Success Program here.
Select your prefered membership option here.
Personal success is built upon simple structures.
By using the structured process of the Yes For Success Plan for Personal Success® program you will set yourself up to achieve the personal and professional success you desire. This proven process will also help you overcome the fears and concerns you have about your future and how to create the personal and professional life you desire in a way that also maximises achieving life balance.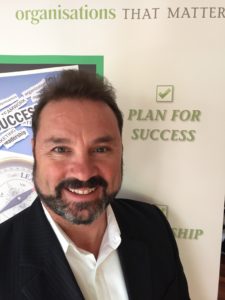 The first step in planning for personal success is to be extremely clear about the outcomes you are seeking. By focussing on the desired future outcomes you are seeking to achieve, you can overcome the natural hesitation and restraints that people feel from looking at their current life and work situations.
Unfortunately, less than 2% of people have a written plan for personal success. Yet the evidence is overwhelming. Research shows that writing a plan down is unbelievably powerful in enabling you to take the actions to create the success you desire.
Even when people say that they don't know exactly what they want for their futures, they are able to write down future focused descriptions of at least some aspects of their lives. You don't need to know everything. In fact, just knowing the direction that you want your future to go in is just as powerful, if not more powerful, than having a single clear objective.
Plus, a personal success plan will help you create the flexibility you need to grab the opportunities that come your way without feeling burdened or overwhelmed. This is one of the keys for achieving life balance.
Already achieving a stable level of success in your life? Excellent! You'll be glad to know that creating a plan for personal success is one significant way to help ensure you continue on your path of personal success and goal attainment going forward.
Are you unsure if your current job is part of the right career path for you? Developing a personal success plan will help you do the necessary exploration and thinking to answer this question for your particular situation. Your success plan will also help you identify the organisations that are worthy of your commitment.
Personal success is individually defined. But no matter how you personally define success for yourself, it is unlikely to be achieved haphazardly or randomly. Rather, you need to lead yourself to successfully achieving your desired outcomes and goals. And without a doubt, the best way to do is so is with a structured personal success plan that identifies the actions and steps you need to take for your personal success journey that combines achieving life goals while attaining balance in life.
Creating the life you desire and planning for it are skills. Like all skills they take time to nurture and develop. As you progress through each cycle of the Yes For Success program, you will get better and better at creating, amending and fine-tuning your personal success plan. In addition you will get better and better at executing your strategies and discovering more ways to create your future.
There is no better time than today to start creating a personal success plan for living the life you desire. There is no better time than now to invest in yourself.